Time: May 27-29, 2019
Location: Shanghai National Convention and Exhibition Center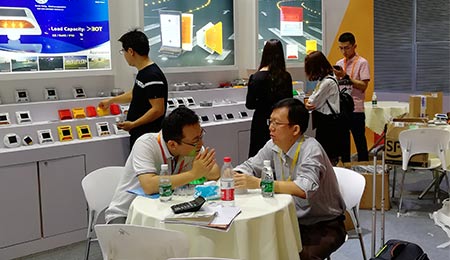 Since its first landing in China in 2007, Intertraffic China has successfully held 12 sessions. Hundreds of traffic engineering companies and tens of thousands of professional visitors from all over the world witnessed the growth of Intertraffic China. Today, Intertraffic China has the largest group of international exhibitors and audience customers in similar exhibitions. The proportion of international companies participating is as high as 30%, and the proportion of international visitors accounts for 28%. It has become the most influential professional transportation engineering exhibition in China and even the Asia-Pacific region. Praised by professionals at home and abroad.
RUICHEN Traffic was also fortunate to participate in this exhibition. Five partners worked hard for 3 days and took our patented
solar road studs
to show RUICHEN's solar energy technology to people from all over the world. Customers are also very interested in our solar studs, and Ruichen's staff also patiently introduce products to customers and answer their questions. Many customers have purchased samples, and hope that our solar road studs will pass their assessment and strive for opportunities to cooperate with customers.
HENAN RUICHEN TRAFFIC EQUIPMENT CO., LTD is a manufacturer of road safety products in China. Our main products are solar road stud light, solar street light, solar road signs, and road line painting machine. Welcome friends from all the world to visit our factory, I believe , You will definitely choose us.