Time: 17-19 JUN 2021
Location: Shanghai World Expo Exhibition & Convention Center
Under the background of building a modern and high-quality national comprehensive three-dimensional transportation network, it is necessary to accelerate the development of
intelligent transportation
, promote the coordinated development of intelligent networked vehicles, smart highways and smart cities, and build an integrated perception system of urban roads, buildings, and public facilities. A smart travel platform based on a city information model platform that integrates city dynamic and static data.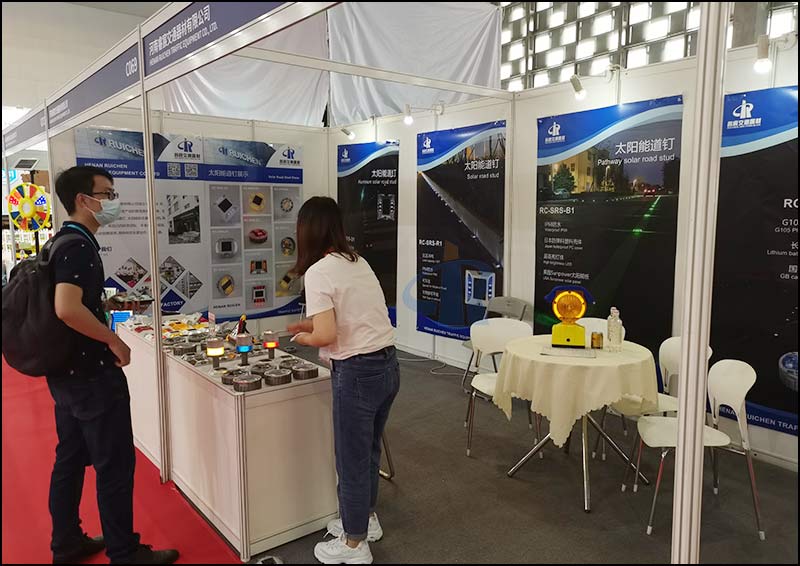 As an important part of intelligent transportation, solar led road studs have been accepted by more and more people. As a
manufacturer of solar led road studs
, RUICHEN also participated in intertraffic China 2021 to showcase solar road stud products to more companies and users.
Due to the epidemic, foreign friends are rarely seen at the exhibition site. However, with the development of Chinese technology and the popularization of intelligent transportation in China, more and more people are beginning to see and accept
solar led road studs
, Ruichen's staff patiently explained the knowledge and use of solar led road studs to every customer who came to the booth to inquire, and do our part to let more people know about solar led road studs.
RUICHEN is the solar led road stud manufacturer in China with more than 10 years experience. All the
solar led road stud of RUICHEN
have passed 72 hours aging test before leaving the factory, and strict quality control is implemented. Before leaving the factory, the solar led road studs are inspected by a specially assigned person to ensure that each batch is 100% qualified, and the annual repair rate of road studs is controlled within 1 ‰.